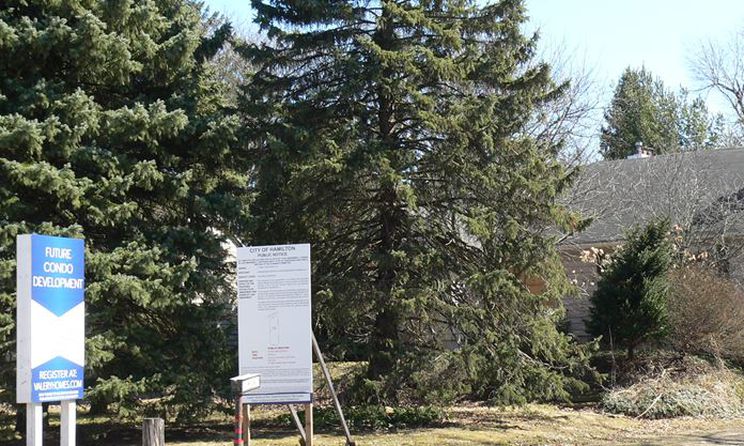 Hamilton's public works committee agreed to issue a demolition permit for a vacant house at 154 Wilson St. E. The permit will also include filling in a backyard pool.
A vacant, deteriorating Ancaster house that has been vandalized over the years will be demolished and replaced with a long-awaited residential development.
The public works committee, on March 22, agreed with Ancaster Councillor Lloyd Ferguson's motion to request that staff issue a demolition permit to T. Valery Construction Limited to remove a house at 154 Wilson St. E., and fill in a backyard pool.
"It has been vacant for years," said Ferguson. "The pool is just as dangerous. There is virtually no fencing left."
He said the house has attracted people living in the abandoned building. In addition, a concrete pool fills up with water during rainstorms creating additional safety concerns within the neighbourhood, he said.
The owner has already submitted an Official Plan and zoning bylaw amendment application to the city to construct a three storey, 32-unit residential project on the property.
The owner had originally submitted to the city a proposal for a five-storey condominium project in 2018. But in 2019 the developer revised the proposal after complaints from neighbours about privacy concerns, reducing the building's height down to three storeys. In February 2020, the owner submitted a second Official Plan and zoning amendment application to the city. Forty-five parking spaces and five visitor spots are planned for the complex.
Ferguson said the new plan "would be more readily appreciated by the community."
He said city planners are reviewing the application and are "generally supportive" of the project. There is no timeline when the application will be submitted to the city's planning committee.